We help brands reach their perfect customer.
Our insights and patented technology make it possible.
You've never seen attitudinal targeting like this.
TargetMax makes basic demo and geo targeting obsolete. Advertisers can leverage custom research and insights to understand the motivations and lifestyles and of their specific target audience. By combining attitudinal data with rich consumer attributes, we identify the ideal consumers for you to reach. We can even help you determine the best messages and offers that will resonate with each individual. With TargetMax, consumer brands and shopper marketing agencies can drive more trials and sales than ever before.
See what TargetMax can do
Completely customize audiences based on your brand, product and campaign goals
Activate audiences across channels for one-to-one targeting
Provide POS data or work with our measurement partner, Nielsen Catalina Solutions, to tie sales back to campaigns (you can check out client results here)
Ideal for Direct Response
ResponseMax takes our patented audience creation methods to the next level. Stronger and more predictive than behavioral targeting alone, ResponseMax leverages your past campaign response data, Twenty-Ten's proprietary attitudinal data sets and consumer data variables. This trifecta of data enables our smart, AI-driven automation tools to continually self-optimize. Sounds sophisticated, but getting started begins simply by sharing historical performance data. From there, we do the rest.
See what ResponseMax can do
Work with us to create a custom audience for testing – absolutely no upfront cost!
Back test the model to validate its accuracy and predictiveness
Launch your next direct mail campaign using your new model in less than a month from today

Activate your custom audience across email, online, mobile, social and TV, too!
Our tech connects it all.
Our core products, TargetMax and ResponseMax, are built upon a solid foundation of patented targeting technology. Our unique edge is our ability to accurately target people's attitudes and motivations – the why behind consumer response. We help our clients get ahead of purchase decisions and affect change. By applying our machine learning algorithms and ongoing analytics, the custom audiences we build are continuously optimized, and as people change and evolve, so does our targeting.
Unleash the power of precise targeting.
Twenty-Ten's targeting technology generates custom personas that power people-based advertising.
In partnership with Experian Marketing Services, our models are applied to over 95% of U.S. adult consumers.
With valuable first and third party data attributes, you can learn more about both the home and work lives of your audience to drive real results.
Linked to PII, our models can easily be activated for one-to-one addressable campaigns to help you engage with those most likely to convert.
Consumers are smart, sophisticated, and more informed than ever before. Through our media partnership network, we make it possible to connect with your target audience across channels – from Instagram to the inbox to in-home.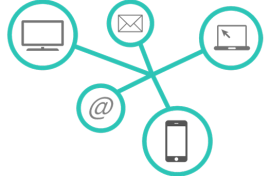 Direct Mail
This year, marketers will invest over $42 billion in direct mail efforts. By partnering with Twenty-Ten, marketers can see a bigger ROI from their direct response campaigns than ever before. For example, with TargetMax, we offer turnkey sampling and trial solutions. And with ResponseMax, clients are nearly DOUBLING their response rates.
Email
Hitting the inbox of your target audience is still one of the most effective ways to get your message in front of your target audience. Compared to a social media post, for example, an email has quite the shelf life. It can linger in the inbox, be shared with friends, and even be leveraged during the shopping process. Ever dipped into your email to retrieve a coupon while standing in the check out line? We thought so.
Online
Through our network of media partners, you are completely in control. We can onboard your audiences to nearly every major DMP, DSP, and media destination including Google and Facebook. Tight on resources? Looking for additional expertise? If you'd like Twenty-Ten to manage your digital media buy from start to finish, our team of media gurus can do just that!
Mobile
Mobile is now the #1 advertising channel, claiming the largest slice of the marketing budgets. With consumers seemingly always-connected, what better way to reach your ideal customer and maximize your budget than with addressable mobile advertising? Our network of media partners makes it possible for you to reach users while they are both browsing the web and spending time in-app. If you need a team to help manage your mobile campaign, Twenty-Ten is here to be your partner.
Television
For decades, television advertising has been bought and sold on basic demographics like age and gender. But that is no longer advertisers' only option. With addressable TV and video solutions, you can reach the exact households with the message you want to share. Yes – the targeting and precision of channels like direct mail and email are now possible across television.
You can't improve what you
don't measure.
We get pretty excited about helping our clients measure their campaign's effectiveness. Whether you provide your own sales data or choose to work with our partner, Nielsen Catalina Solutions, you will be able to go beyond basic, broad metrics. Instead, you can measure valuable KPIs such as:
Dollar sales lift
Penetration lift
Basket size
Purchase frequency
Buying rate
Total sales
Running your campaign across more than one channel? You can also measure the effectiveness of multiple channels so you can optimize your future investments. Now that's truly thinking omni-channel.
Are you ready to launch your most predictive,
successful campaign yet?