Innovation is our middle name.
Fresh results are achieved by thinking differently.
It started with a simple question.
How do I optimize responses while maintaining scale in my addressable media campaigns? Answer: You need to target consumers who fit the behavior you're looking for and are predisposed to your offering and are likely to respond. Sounds like a fantasy, but it's necessary to compete effectively in today's advertising ecosystem. The problem was (and still is) that most media buys today rely on behaviors, demos, syndicated segments, and other proxies to try to get at consumers who only sort of look like the target profile. In order to find your true target consumers, marketers must go beyond consumer behavior and target why they behave that way.
This is the idea that started our company. It sounds simple; target the "Why?". But how? As it turns out, all it took for our company founders to transform consumer targeting was this idea, and a layover in a Minnesota airport with a couple of stray napkins to scribble on. It also didn't hurt to put together a talented team of forward-thinking developers led by a NASA-tested statistician to turn that promise into practice.
Fast-forward to today. We've misplaced the napkins, but gained a revolutionary system with three patents (and more pending) on our hyper-targeting technology, which can target any custom persona across all consumer touch points. Based in Toronto and New York City, we work with our Fortune 500 clients across numerous industries to significantly improve campaign objectives and KPIs by identifying and targeting the most optimal consumers for their campaign.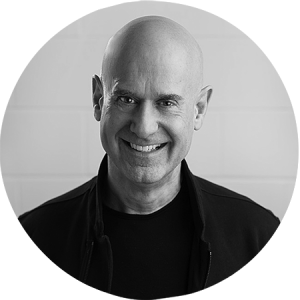 Shel founded Twenty-Ten with a vision and technique to transform targeted marketing, bringing with him 25 years of marketing experience from both the agency…

and client perspectives. After graduating with an M.B.A from McGill University, he started his career as a brand builder at Colgate-Palmolive and went on to establish two companies: Impaq Marketing and Artis, which delivered advertising and promotions services to Fortune 500 CPG clients.
It was here that he saw the opportunity to significantly improve consumer targeting as we knew it, and Twenty-Ten began.
Shel leads Twenty-Ten's senior management team in continuing to provide cutting edge solutions for marketers while consistently driving growth and improving capabilities.
Vice President, Research + Analytics
Rob joined Twenty-Ten in 2014 as our Vice President, Research and Analytics, bringing with him over 10 years of market research experience leading segmentation studies for…

Fortune 500 companies in the financial and retail sectors. Since then, Rob has advanced the performance of our targeting system to deliver improved performance, developed game-changing consumer segmentation, and introducing automation to increase speed to market while. Today, Rob is bringing Twenty-Ten's advanced targeting technology into the custom analytics space, helping clients action their internal data and take best advantage of emerging opportunities in big data.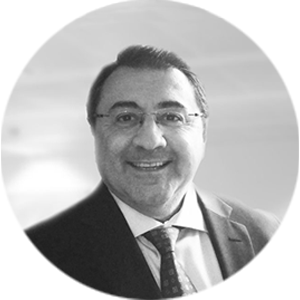 Victor brings his enthusiasm for Data Science to Twenty-Ten to help clients attain unrivalled consumer targeting advantage. Victor has over 20 years of experience in Predictive…
Modeling, Machine Learning, Optimization, and other areas of Data Science helping business better leverage their data. His career includes stops at RBC, CIBC, and Deloitte. Victor holds an MSc in Statistics from the University of Toronto, and PhD in Mathematics from the University of Minnesota. Before joining the private sector, he held academic positions at Yale and at the University of Ottawa.
Ray joined Twenty-Ten at inception, leading the original development and execution of our patented targeting system – what allows us to hyper-target individual consumers…

who best fit custom personas like no other existing system can. With a Master of Science in Statistics from Iowa State University, Ray brings over 30 years experience implementing custom analytical systems and leading large teams of senior statisticians and analysts. He started his career at United Technologies working with multivariate statistics, and went on to consult for NASA, where he developed models to optimize rocket recovery systems.
Now as the company's Statistician Emeritus, Ray provides strategic mathematical and statistical solutions for new targeting system development and innovation whenever a rocket scientist is needed!
Reach out to our team of conversion experts to
strategize your next campaign.